Sun Protection
Aluminium Pergolas
Verandas
About
Louvred Patio Roof Systems From Nationwide
Our 'NEW' Arezzo aluminium Louvred Patio Roof is the pinnacle of outdoor lifestyle solutions.
Available in freestanding, partially mounted or integrated designs, you can be 'happy on the inside' whilst taking the ultimate control over the environment on the outside. Come rain or shine, simply rotate the aluminium louvres using the simple remote device for your desired level of comfort and control.
Rotating the aluminium louvres, this enables the user the desired amount of shade, light and airflow in endless combinations. When required, the aluminium louvres can be closed to enable the highest level of weather protection at your convenience.
With its unique innovation and design, the Arezzo Louvres can rotate from their fully closed position through 145° (and be paused at any increment in-between) thus tracking the path of the sun and creating your desired level of shading.
Sizes up to 4.5m x 6m with options to conjoin multiple structures
Any RAL colour available, at no additional cost
Compatible with Fixed or Sliding Glass Walls & Automated Heat Screens
Generous integral rainwater system
Optional integral LED lighting by remote control
The Arezzo Louvred Roof is capable of spanning large areas, with projections up-to 6m and widths up to 4.5m - the option of conjoining multiple units can create infinite widths including 'L' shaped configurations. Every louvred system is bespoke and personally designed as your perfect enhancement in your outdoor location.
The Arezzo Aluminium Pergola boasts a market leading rainwater system which is better placed to deal with heavier rainfall so you can benefit from the maximum level of protection. The drainage is managed through a discreet internal system which allows the water to exit through the base of the supporting posts. A certain level of customisation and control is possible when designing the number of drainage points within your solution.
Our innovative range of Sun Screens can be integrated within the Louvred Roof system allowing additional shade, shelter and privacy at the touch of a button. For those looking to take their project to the next level, why not enclose all or part of your system with our flexible and adaptable range of Sliding Glass Walls or Fixed Glass Panels. It is important to note that most of our enhancements can be retrospectively installed at a later time, which allows your space to be adapted as your lifestyle changes.
Stunning effects can be created with our Optional LED lighting integrations, illuminating the darkest of nights. When the temperature falls why not consider one of our Outdoor Heating solutions which allow your continued enjoyment of your Louvred system day or night - all year round.
Versatile Design
Visit Our Showroom
>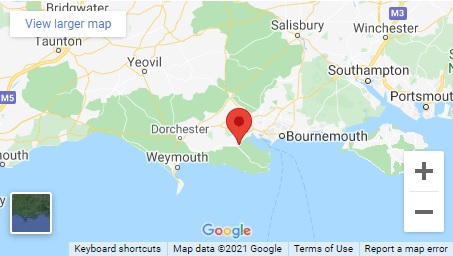 5 YEAR GUARANTEE
Free no obligation consultation
High quality aluminium frame
Large areas of weather protection
Compatible with Glass Walls & Screens
Fitted by fully qualified Nationwide Installers
FINANCE OPTIONS AVAILABLE
- 0% APR representative
At Nationwide Home Innovations, we hpold have over 30 years of experience in producing 'best in class', custom made and bespoke innovative products for your home. Our Active Louvre Roof Systems form the latest addition to our product family which include Verandas, Awnings, Exterior Conservatory Blinds and other sun protection products to name but a few. We exist to provide our customers with the finest quality products which are manufactured using the latest innovations, materials and designs. All of our projects are unique and tailor-made to suit our clients exact requirements.
Our experienced in-house design team has a tremendous ability to provide many technical solutions overcoming many obstacles, whereas other may not. We are proud to provide a free design and consultation service whereby a solution to your requirements can be formed and a proposal fully costed. To start your journey, why not complete the short enquiry form above to request a free product guide or even arrange a free, 'no-obligation' consultation at a time to suit.
You may also be interested in...
"Our new veranda is fantastic. Thank you for a job well done"
- Mr J Cooke, Lincs
Read More...
Quality
Nationwide have been supplying home improvements for over 30 years and have thousands of happy customers.
Bespoke
Every product is bespoke and tailored to fit your specific needs. No two Terrace Roof installations are the same.
Value
Substantial savings of up to 25% on all of our products